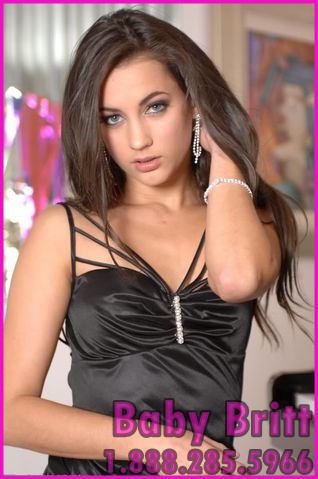 Daddy came home last night in a bad mood. He said his boss isn't giving out his Christmas bonus this year. My jaw dropped because Daddy always likes to spend all his money on his little Britt. This means no new clothes, shoes, lingerie or makeup! Daddy and I were both upset about this and I needed to do something.
Later that night, I got all dressed up; short, black sateen dress and black stilettos heels. I had Daddy thinking I was going to the club but I really was going over to his bosses house to pay a little visit. I know exactly where the old bastard lives, we've been over there before for company picnics and holiday parties.
When I got to his house, I rang the doorbell and waited patently till he finally answered the door. He seemed shocked I was standing there on his front porch.  He complemented me on my outfit and with a shaky but excited voice he yelled to his wife in the living room that he'll be right back.
He took me to his garage so we could talk. I told him he had no right not to give my Daddy a Christmas bonus and before he could even speak, my dress was off. I told him I will give him a holiday gift he will never forget if Daddy gets paid.
It was 2am and I was back home and crawled into my phone sex Daddy's bed. I sat my pussy on his face and cum started dripping into his mouth. Daddy asked what I've been doing and who's cum is in his mouth? I told Daddy he will get a Christmas check this year and it will be double the amount.
Happy Holidays,
Baby Britt