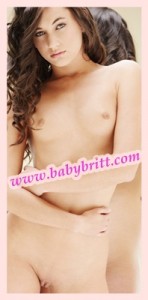 I'm just a girl that has always been attracted to older men. I've had flings with my teachers, male and female, and recently I fucked and sucked my new step daddy until his body shook. My mother got remarried recently and my step dad is hot, and from the first time I saw him I wanted to taste his cock, feel it inside of me penetrating me deep. I love to tease him by coming out of the shower in a small towel that barely covers my ass and tits, and "accidentally" bumping into him rubbing my ass and tits against his body. I also "forget" to close my bedroom door when changing or masturbating, I've even seen him watch me when he thought I wasn't looking.
I would wear my short shorts or high skirts, and "whoops, sorry I backed into you daddy", what's that in your pants and why is it growing so big and hard I would think to myself. I'd sit at dinner with one finger rubbing my pussy gently and when mom wasn't looking I would look right at him the pleasure so obvious on my face, pull out my finger and suck on the tip slowly while staring at him
I knew when mom was away on a business trip I would have my chance to fuck, and suck him like he has never had before. He could barely look at me without pitching a tent, it was cute. I used to see him flick it hard with his finger to soften his hard cock so it wasn't so obvious to my mom how he felt about me. The first night mom was away he tried so hard to make things normal, we sat down to dinner, the conversation was lame, and fatherly, but behind the facade I saw how bad he needed me, how he wanted to fuck me hard in the pussy, ass and mouth.
Not wanting to waste a moment, I looked at him in the eyes lustfully from across the table, I purposely wore a cut off shirt that was showing the bottom of my tits which he could barely keep his eyes off of, my puffy nipples were so hard they looked like they were carved out of stone through the tiny shirt I had on. I also wore a short skirt, and no underwear, he didn't have a chance.
While staring at him with lust in my eyes, I slowly slid under the table, he was quiet with anticipation, I crawled over to him, and slowly rubbed his cock with my hand and felt his cock harden quickly. I unbuttoned his pants, and slowly pulled the zipper down. His underwear could barely contain his raging cock. I pulled out his cock and put my lips around the head and slowly ran my tongue around his head for a few seconds, feeling his cock head pulsate, I took his shaft into my mouth and down my throat slowly, inch by inch until I reached the base of his cock. I sucked hard, and heard him groan with pleasure loudly.
He pushed the table away from him so he could grab my hair, he said "this is bad, you're a bad girl Britt". "Do you want me to stop?" I asked him and he just grabbed my head and forced my mouth over his cock again and I obliged willingly and enthusiastically. His pre-cum was dripping down my chin when he yanked me up by the hair with such force I was eye to eye with him, he then stuck his tongue down my throat and pinched my nipples hard.
He looked me in the eyes and said "You want to fuck daddy bitch", he said it in a way that sort of scared and stimulated me, I said "please daddy, fuck me, please……" He bent me over the table and licked the crack of my ass and stopped at my pussy and penetrated me with his tongue as deep as he could, I was soaking wet. I came fast, it was wet. he rubbed his fingers in my pussy, getting them all wet with my juices and rubbed them all over his hard cock. He rammed his hard cock into my pussy from behind, one hand pulling my hair, the other reaching around and rubbing my clit hard. I was dizzy with pleasure. He thrust harder and harder, and when I least expected it he spanked my ass hard which made me cum again….