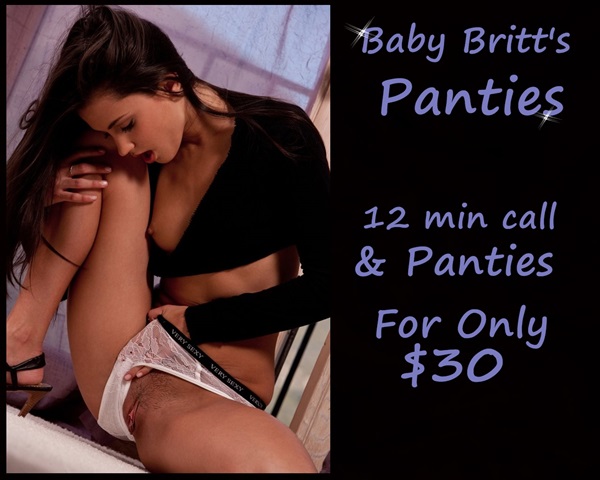 Wondering what your little Britt smells like? Imagine putting your nose in the crotch of my panties and smell my young girl juices. I bet you would love my wet panties wrapped around throbbing cock? It's like I was there with every stroke you make.
When you do receive my hot panties in the mail, I want you to call me so I know how hard my panty sniffer cock gets when you smell and taste my barely legal pussy.
Are you ready to taste your baby girl? I am all yours!!!
xoxo, Baby Britt
888.285.5966