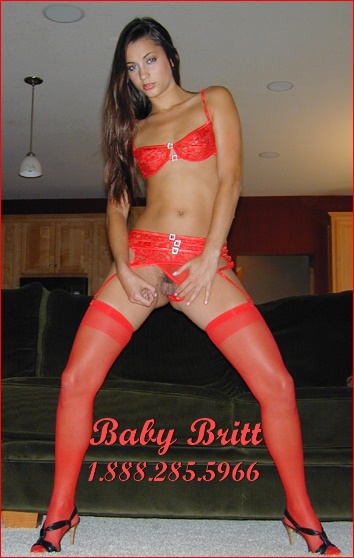 I bet you're dying to know what your little Britt's pussy smells and tastes like? I describe my pussy to you in full detail, and even let you hear how wet I am, but I know you want more. I can hear you jerking your cock off really hard when we get into extreme age-play fantasies. And, if you know me at all, you would know that the hotter the role-play is, the more I'm getting my panties soaked.
Wouldn't our call be so much hotter if you had my panties in your hand, mouth, or wrapped around your dick? You would know exactly how your baby would taste.
I can discreetly send you a Valentines gift that you can cherish forever. I don't send just any pair of panties, I will send you Victoria Secret panties that will have my sweet cum on the crotch. I think this would be the perfect gift for Valentines Day!
Mention this blog and I will have something very sweet & tasty headed your way!